Export
---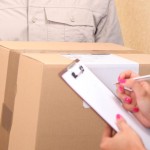 CLS-UV is a leading UK Supplier of UV lamps and UV system accessories exporting internationally. We supply an extensive range of UV Lamps throughout Europe and Worldwide.
Our dedicated export team possess technical knowledge and industry experience in order to provide outstanding customer support and a fast efficient service. We can assist you with any lamp enquiries like lamp identification, part number cross references or technical issues.  Our expertise, combined with extensive product range and competitive pricing policy, enables us to meet our customers expectations.
At CLS-UV we are always open to new business ventures so if you use UV lamps or need any other UV system spare parts, please contact our export team to discuss all the potential opportunities in your local area.